Construction of the Siegel Versailles Palace Resumes
David Siegel, owner of Westgate Resorts, and his wife Jackie have resumed building their 13 bedroom, 23 bathroom home near Orlando Florida. This American Dream home, astutely named Versailles, is to be a stunning physical mark of the Siegel legacy. The two year construction time is expected to involve hundreds of workers, and they are highly anticipating its completion. It was estimated to be worth over $100 million before construction, so one can only imagine the price tag after its completion.
The home is to include ten kitchens, two elevators, two movie theaters, a roller rink and a bowling alley for entertainment. A full personal spa will also be built for a private place to relax and unwind. Three large pools are planned to be built throughout the property, equipped with a waterfall and four-story grand ballroom designed to hold over 500 people.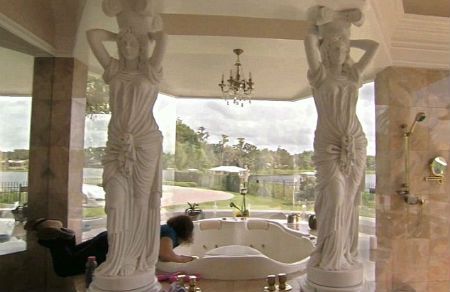 The house, which was once on the market for $100 million, will be the couple's residence when it's finished, Siegel said. Due to the receding economy and Siegel's struggle to stay afloat during the recession, construction was put on hold in 2009 and put up for sale upon foreclosure. Siegel is now recovering, reporting that Westgate business is up 50% this year. He says he's leaner and meaner with how he runs his business and is no longer reliant on banks who he says are there where you don't need them and are gone when you do. Although the company is much smaller than when it started, he reports that it is run much better and will be more stable for the years to come.