Historical Estate in Mount Dora, Florida for $2 Million
Every once in a while an entire estate goes on the market for a very low price. Sometimes it's because the homeowners can't afford the place anymore, and it goes into foreclosure. Other times, it's because of the housing market. Whatever the case may be, if the home is in great condition and in a good location, chances are it will be snatched up by someone on the market for a mansion they can buy for a song, such as the entire estate in Mount Dora, Florida.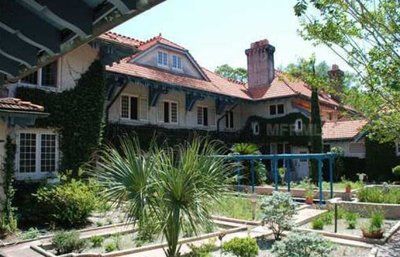 This grand Mediterranean-style home sits on 10 acres and is on the market for only $2 million. Sure, it's a few million buckaroos, but that's nothing compared to everything it has to offer. This beautiful estate boasts 18, 000 square feet of living area with a whopping 41 rooms, including 13 bedrooms, nine bathrooms, and 13 fireplaces. The home also features an indoor pool, and is surrounded by landscaped gardens. Potential buyers might also be impressed by the workshop with an apartment above. The home also has a boathouse, but it needs repairs.