Jennifer Lopez's Former Mansion on the Market
Yahoo! Homes reports that a Miami mansion once owned by singer and actress Jennifer Lopez is on the market once again, with an asking price of $40 million. Lopez sold her property in 2005 for $13.9 million. Five years later, the Miami home went on the market again with a new asking price of $29 million. After just one year, the property was on the market again for a whopping $42.5 million; making the current price somewhat of a bargain, Yahoo! Homes reports.
Although Lopez's former home is on the market for more than most homes in the area, the property might get sold due to its luxurious amenities, beautiful views, and large rooms. Here's a tour of this grand Miami home.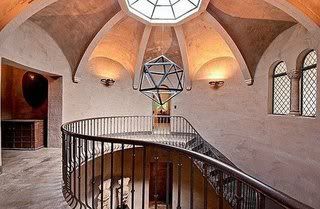 Built in 1929, the 12,153 square foot, two-story mansion comes with seven bedrooms and 11 bathrooms. Lopez's former home boasts not only a beautiful winding staircase, but it leads up to a dome and skylight at the very top. The pendant hanging from the ceiling matches the style of the architecture.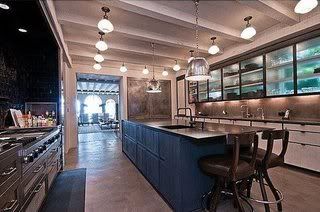 What is a mansion without a state-of-the-art kitchen? This Miami estate offers a contemporary-style kitchen complete with high-end appliances. The spacious kitchen also features a long, classy island with convenient seating and additional storage space. The new owners will have plenty of room to cook for and entertain a large crowd.
While living at this Miami mansion, Lopez also got to enjoy her very own private dock, ideal for anchoring a boat or fishing.
The home also boasts a spacious living area with beamed vaulted ceilings and classy wooden floors.
And remember the beautiful winding staircase? It leads to a tiled foyer that makes an impressive entrance to the home.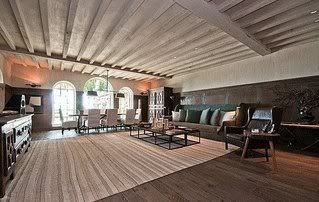 If you love natural light, this Miami home gets lots of it. The arched windows in the spacious dining room as well as the windows in the living room flood the property with a lot of natural light.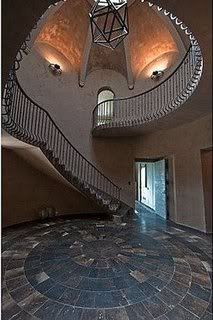 The large office provides doors to the beautiful outdoor area, complete with a courtyard and a 6,000-gallon koi pond, the Huffington Post reports.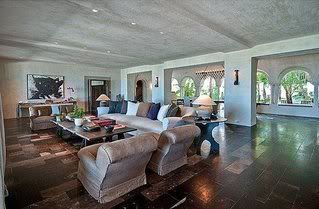 Wine anyone? This Miami property also comes with a classy storage room that can be used as a wine cellar.
Most bedrooms are simply decorated yet boast beautiful architecture such as classy ceilings.